Parenting Through Conflict
A 2-HOUR ONLINE WORKSHOP.
FOR PARENTS AND GUARDIANS.
WEDNESDAY 15TH JUNE 2022.
8PM-10PM.
£20 PER PARTICIPANT.
Each parent has their own journey of upbringing and life experiences. Our parenting practices are shaped by these experiential stories. When two individuals come together in a marriage – these stories either connect or cause conflict.
Overcoming conflict is often more difficult between two individuals who have divorced or separated. Ending the relationship may have provided some relief to the conflict between the parties involved, but those who have children together, and have not separated amicably, learn quickly that the children are in the middle of their conflict.  They may also learn that conflicts that existed during the relationship have a way of persisting into co-parenting. It may seem impossible at the onset, but it is possible to overcome conflict in co-parenting.
Join this workshop:
To explore what causes conflict in parenting

To use healthy strategies to raise children peacefully as partners in parenting
To find ways to maintain a working relationship for the benefit of the children.
To understand how to co-parent if separated or divorced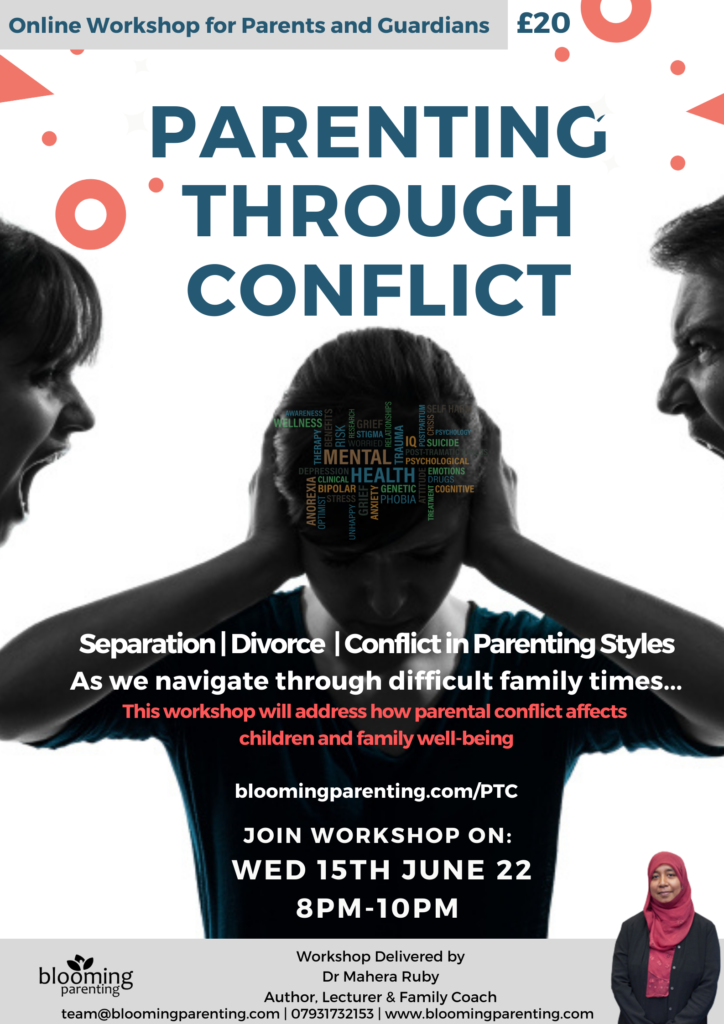 'Highly recommend the workshop. It offers parents help and support and gives parents strategies to help their families more forward to deal with current problems – Umm Umar