Dr Mahera Ruby founded Blooming Parenting in 2012, after many years of delivering courses, seminars and lectures in the UK and abroad. Over the years we, at Blooming Parenting have found that very limited help is available for parents and young people in dealing with the day to day struggles of parenting and growth. Many parents and young people find it difficult to seek help, as they feel they will be judged and will not be understood by someone who doesn't understand their context, faith or culture. We are here to change this and cater for this need. Expert academic knowledge, spiritual values, coaching skills and nuanced community insight is at the heart of planning and delivery.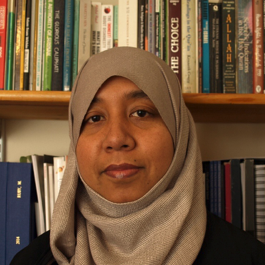 Dr Mahera Ruby
DIRECTOR
BSC, PGCE, MA (ED), PHD
Academic | Author | Personal Development Coach | Specialist Parenting Coach | Community Organiser | Leadership Trainer and Mentor | Motivational Speaker
Mahera is a mother to three boys, two daughter in-laws and a grandmother. She is passionate about living and sharing a vibrant love of faith and community with her family and her community. She has spent the best part of her voluntary and professional life, spanning over 30 years, talking and listening to people from all walks of life. She has always been interested in helping people overcome challenges, expand their experiences and meet their true potential. Her interest in people and their stories led to a career as a researcher, a personal development coach, and a specialist parenting coach.
Mahera is a certified coach and coaches professionals, young people, parents and individuals who are seeking to make change, personally develop, grow and maximize their strengths, reach their potential and achieve results. She is keen to develop strong connected families, community leaders and vibrant community organisations.
Mahera, along with the Blooming Parenting Team designs and delivers bespoke parenting courses and workshops to nurture individuals and families to blossom into the gifts that they are.
Mahera completed her PhD in 2015, focusing on intergenerational learning in three-generation families whose origins are in Bangladesh. She has a BSc in Chemistry, a PGCE, and an MEd in Education . She has held research and teaching posts at University College London, Institute of Education, Goldsmiths, University of London and University of West London.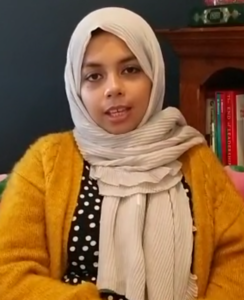 Dr Raihana Nasreen
TRAINER
MBBS, TRAINEE PSYCHIATRIST
Dr Raihana Nasreen is a trainee psychiatrist, Founder and Trustee at The Nabeel Foundation. She lives in London with her three children. Dr Nasreen is passionate about raising awareness of and finding solutions to mental health needs in families and communities. She is a certified Freedom Programme facilitator.
Dr Nasreen has over twenty years grassroots experience of working in the community with families and young people. At Blooming Parenting, Dr Nasreen develops and delivers workshops for young people and parents on Mental Wellness.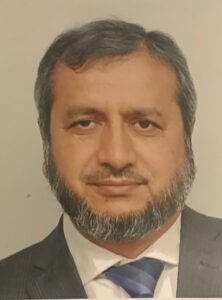 HAMID HOSSAIN AZAD

TRAINER
MCIArb, CONSULTANT AT LEASIDE LAW
Hamid is a qualified barrister and arbitrator and dedicated much of his career in the NGO sector, holding CEO positions in many of the key Muslim Charities. Hamid joined McAndrew Leadership in 2021 as a Strategic Advisor/Consultant with over 25 years of overall charity sector experience, including Head of International Programmes and later CEO of Muslim Aid. and Muntada Aid.
Hamid has over 40 years experience in community organising and many leadership positions in many community organisations. Holding a background in law, Hamid holds a unique insight in arbitration, negotiation and advocacy, which he brings to Blooming Parenting to support families. At Blooming Parenting, Hamid is a new team member and will be delivering training, workshops and courses in both English and Bangla.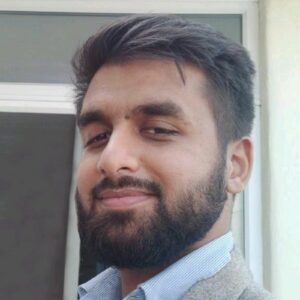 TAHSEEN H OMAR
TRAINER
CONSULTANT AT McKINSEY & COMPANY
Tahseen graduated from Imperial College London with a BSc(Hons) in Physics. He is a Co-founder at Deen Developers, which provides a community of techies and creatives crowdsourcing talent to build solutions to societal problems. Tahseen lives in London with his wife and daughter.
Tahseen has been involved in youth organisations at grassroots level and has held leadership positions at a national youth organisation in the UK. He is keen to develop in the youth a strong Muslim identity with an aspiration to excel in their personal, academic and professional lives, alongside being rooted in their communities through organised activism. At Blooming Parenting, Tahseen advises on the content and supports the delivery of the Youth workshops and courses.